Your Experienced Partner in Web Design and Development
Whether a key component or complete system, when entire industries are depending on your product you'd better be sharp. That means partnering with Astuteo for the digital arm of your marketing operations. Here's a look at what we love to do:

Configure & Quote Tools
Do you design and manufacture customized systems? Are you still relying on a basic website form to generate leads? Inspire your customers to develop a sense of ownership with a "Build Your Own" system configurator on your site instead. With years of experience focused on solution-driven sales, Astuteo knows what it takes to design the perfect configure & quote tool for your company.
Engage More Customers
Let customers choose from multiple solutions
Define your configurables as products or physical spaces
Upsell related equipment or additional services
Integrate leads into Salesforce and other CRMs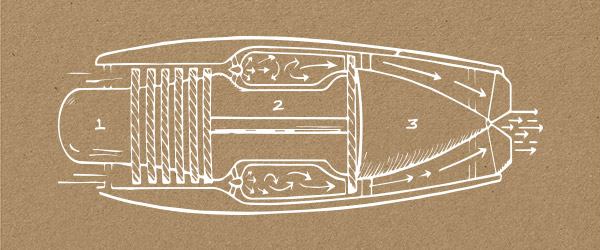 Optimize Search Rankings
Lead generation is paramount in B2B sales and marketing, so we take SEO pretty seriously. However, we also understand that massive investments into content creation initiatives often aren't realistic for small teams. Let us guide you toward an effective and achievable organic search strategy.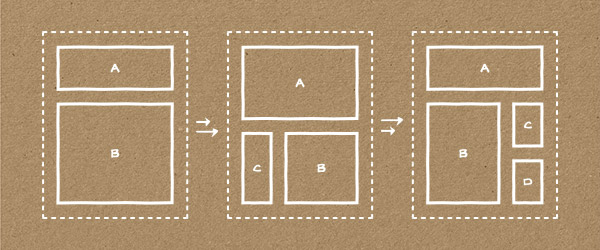 Evolve Your Website Design
Highly successful websites are driven by monthly incremental improvements, not huge redesign projects once every five years. Astuteo doesn't disappear after your site is launched. We respond quickly, bombard you with new ideas, and constantly research ways to make you and your company better.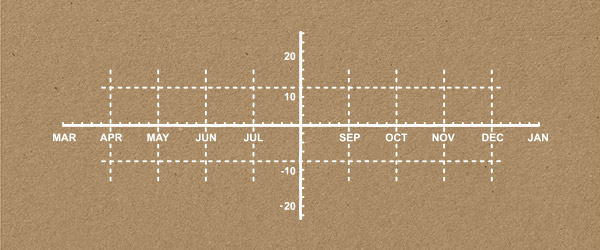 Track Your Results
We focus on generating clean and reliable data, with in-depth conversion tracking and performance numbers your CEO can trust. Our easy-to-read, monthly reports provide a common language for discussing your website and a catalyst for valuable, strategic conversations amongst the leaders of your organization.
Successful industrial websites are set apart by their ability to engage new customers with insightful tools and eye-opening resources.
Animation sample produced and provided by Drawski LLC
3D Rendering & Animation
Your equipment may be beautiful in action, but that doesn't mean it photographs well. Show your customers exactly how your systems work with fly-throughs, x-rays, and exploded views. Astuteo has the resources to produce flawless 3D renderings and animated product videos for your website, trade shows, and other presentations.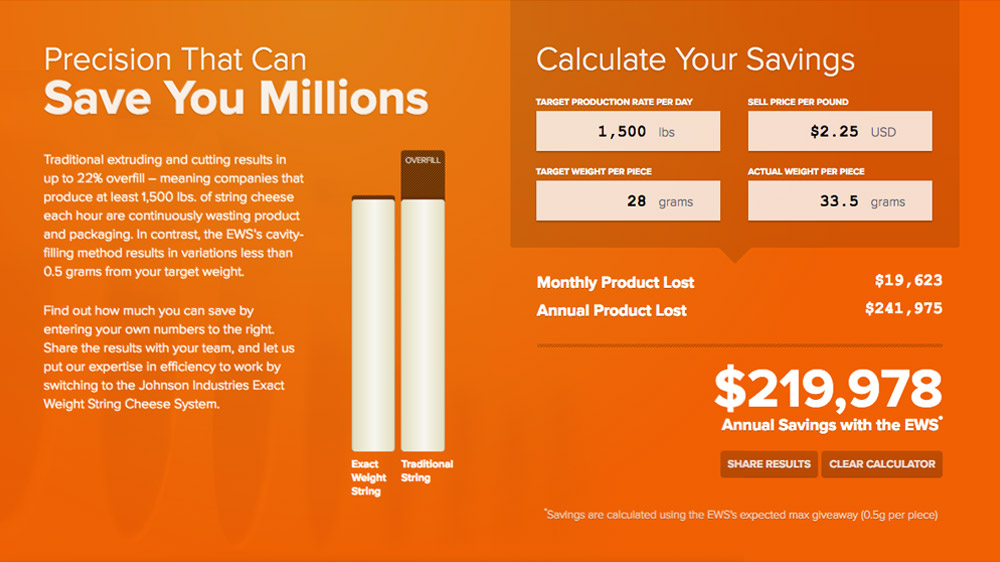 Cost-Savings Calculators
Chances are your customers invest in your products because it either makes or saves them money. So why leave it up to them to do the math? Give us a few parameters and we'll design and build you a value calculator for your website that will have those independent researchers convincing themselves to buy.
Sales Partner Portals
Do you sell through dealers and installation partners? Astuteo has a wealth of experience building location-based rep finders, password-protected partner portals, customizable dealer catalogs, and ERP/CRM-integrated ordering systems to help your sales partners better serve your end customers.
Supercharge Your Dealers
Promote and manage new partner requests and sign-ups
Enable installers to place their orders online
Connect customers to dealers based on proximity and partnership level
Easily distribute sales literature, answers, and research
Steady improvements to your website enable even the smallest marketing teams to increase leads and streamline business operations.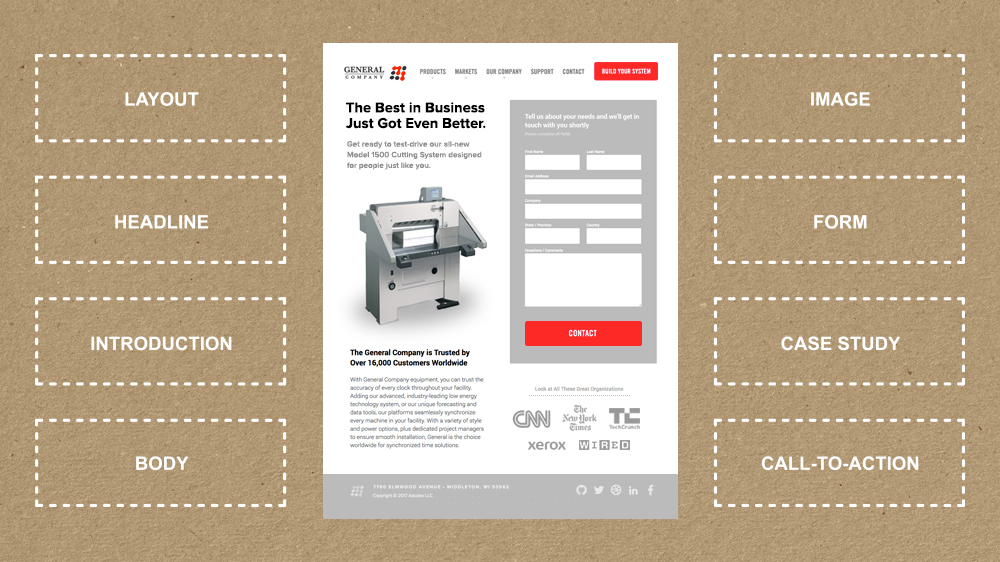 Quick-Launch Landing Pages
Whether for a tradeshow or an email blast, your marketing campaigns need new landing pages at a moment's notice. Yet with cumbersome page-building processes and website deployment slowing you down, too many opportunities get missed. Our approach allows your team to customize and launch responsive landing pages almost instantly.
Integrate Salesforce and Marketing Automation
From customer relationship tools like Salesforce and MS Dynamics to marketing automation systems like Act-On, we help you integrate powerful, third-party software into your website. Reduce the risks of going "all-in" on an expensive, new platform by asking us what's already proven successful for other manufacturers just like you.
Improve Recruitment and Talent Acquisition
If your website's careers section is barely more than a list of openings, you're neglecting the simplest means you have of convincing talented engineers and production staff to join your team. Core values matter. Mission and culture matters. Let Astuteo advise you how to present your company's compelling story.
Showcase Your Process and Facility
When it comes to signing big deals, your manufacturing processes and the quality of your facility can be instrumental in the buyer's decision to purchase. Is it enough to only mention these things off-hand? We've helped manufacturers add virtual walkthroughs and process videos to their websites and found new ways to convert leads with creative calls-to-action like "Request a Facility Tour."